My kind of girl.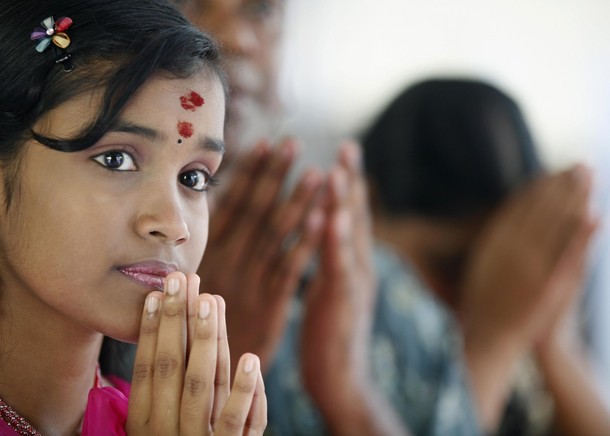 Archive photo*
Pakistan: Hindu Girl Tells Supreme Court She Would Rather Die Than Convert to Islam
Seized by an influential Muslim, with the "political cover" of an elected official, 19 year old Rinkel Kumari launches a desperate appeal to the courts. "Justice is denied Hindus in Pakistan" and therefore asks to" kill me here "in the courtroom. The family, after reporting to police, forced to leave the village in Sindh. Each year there are 300 forced marriages and conversions.
Islamabad (AsiaNews) – "In Pakistan there is justice only for Muslims, justice is denied Hindus. Kill me here, now, in court. But do not send me back to the Darul-Aman [Koranic school] … kill me". This is the desperate, heartbreaking outburst of Rinkel Kumari, a Hindu girl aged 19, who has entrusted her heartfelt appeal to the judges of the Supreme Court in Islamabad.
Her story is similar to that of many other young women and girls belonging to religious minorities – Christians, Hindus, Sikhs, Ahmadis – kidnapped by extremist groups or individuals, most of the time lords or local mafia, which convert them by force and then marry them . And that is what the girl said on 26 March, before the judges of the capital's court.
H/T: Baron Bodissey