Finnish politicians caught grasping at thin air.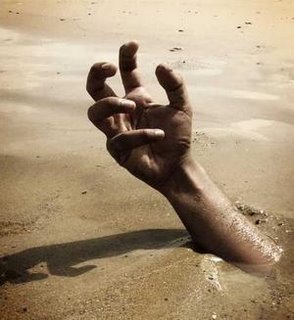 This has been warned about from the very beginning of the talks of bailing Greece out. Just think of a person involved in a "get rich quick" scam, desperately trying to maintain his/her initial investment by handing over more money to the scam artists every time a new 'bump in the road' comes up to help secure the end result, "the big payoff'. It never materializes, with the stooges left holding an empty bag full of broken promises.
That is exactly what's happening with the Greece bailout. In order for the Greeks to pull out from underneath their staggering load of debt, the whole of society -immersed in a socialist culture of dependancy and big fisted demands- have to drastically whittle themselves back, as well as a host of other cheery economic developments lining up like the planets in order for the bailouts to work.
Such a plan that completely ignores the human element involved, is doomed to failure.