UPDATE: Sources are now saying that the man is still alive and that the story is false, stay tuned. Apostasy Watch:
Last night a report was posted that Iranian Pastor Youcef Nadarkhani had been executed by Iran. The report was originally translated from an Arabic website. We have been unable to confirm this information through the US State Department or any western media. We will continue to monitor the situation. Please keep Nadarkhani and his family in your prayers
Outrage!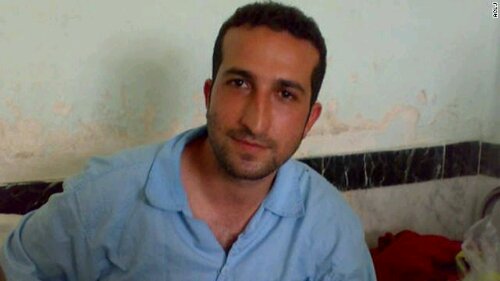 Youcef Nadarkhani Executed: Christian Pastor Hanged in Iran for Being Christian.
Youcef Nadarkhani has been executed in Iran. He is the Christian pastor who has been imprisoned and found guilty by the courts in Iran of being a Christian. Now he's been executed in spite of international appeals to spare his life. He was hanged today.
Click here.
H/T: WTD