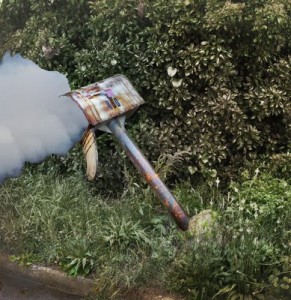 SMOKIN!
Coming straight from Southport, UK,… Hamza!
Hamza: No wer du we muslims tolerte such behaving we r taught to respect evriones religion n live peacefuli name me one country hus suffered by the hands of a muslim army ??? We r victims in this day n age muslims get slaughtered evri day !! Tel me whc christian or jew or hindu or ani other religion is tortured in a muslim country il tel u none
Islam only tolerates Islam, Jews were driven out of every Muslim land, and Christians are now experiencing the same. Hindus and Buddhists have felt the tip of Islamic hegemony for centuries and are presently being persecuted in Pakistan and just about wherever they are in contact with the Muslim.
Place your finger just about anywhere on the spinning globe Hamza, and you find Muslims murdering, raping, pillaging and intimidating the non-Muslim, when they aren't busy killing each other that is.