Hamas Chief: "Islamic Spring"; Brotherhood Chief: Caliphate Soon; Western Media: Islamists Moderate, Israel Bad
By Barry Rubin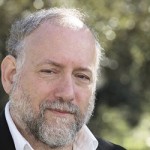 A 27-year-old American-Israeli law school student decides he's going to go to Egypt and talk to Egyptians. He gets arrested by the authorities there as a spy, then is released in the prisoner exchange. He then brags that the mere charm of his magical persuasion convinced hardened Muslim Brotherhood cadre not to be anti-Israel any more. So there's nothing to worry about!
That's worth a Washington Post op-ed.
The Muslim Brotherhood's leader calling for an Islamic state and a caliphate that isn't?
But at least the New York Times reported the statement of Ismail Haniya (who it calls "the Hamas prime minister of Gaza") on his official state visit to Turkey: "The Arab Spring is turning into an Islamic spring." (Note: Turkey's government, President Obama's favorite Middle East regime and his main regional advisor, is part of that radical Islamist bloc.)
Haniya knows it. We know it. Why don't Western governments, mass media, and "experts" understand what this means? It doesn't mean a springtime for "Islam" as a "religion of peace" but a springtime for political Islamism as being in power, imposing a very anti-Western, anti-Christian, anti-American and radically intolerant interpretation of Islam on their countries.