The next time you hear about "the need to jump start the negotiations between Israel and the Arabs", just remember this article. The one thing about the Arabs that is worth admiring, is their enduring patience, especially in the market place, and it's exactly that, what the West lacks in their ignorant demands for the Israelis to "end this thing". In Middle East bargaining, the first side that blinks, loses in the deal. KGS
NOTE: Thanks to Dennis Mitzner for the heads up on this article.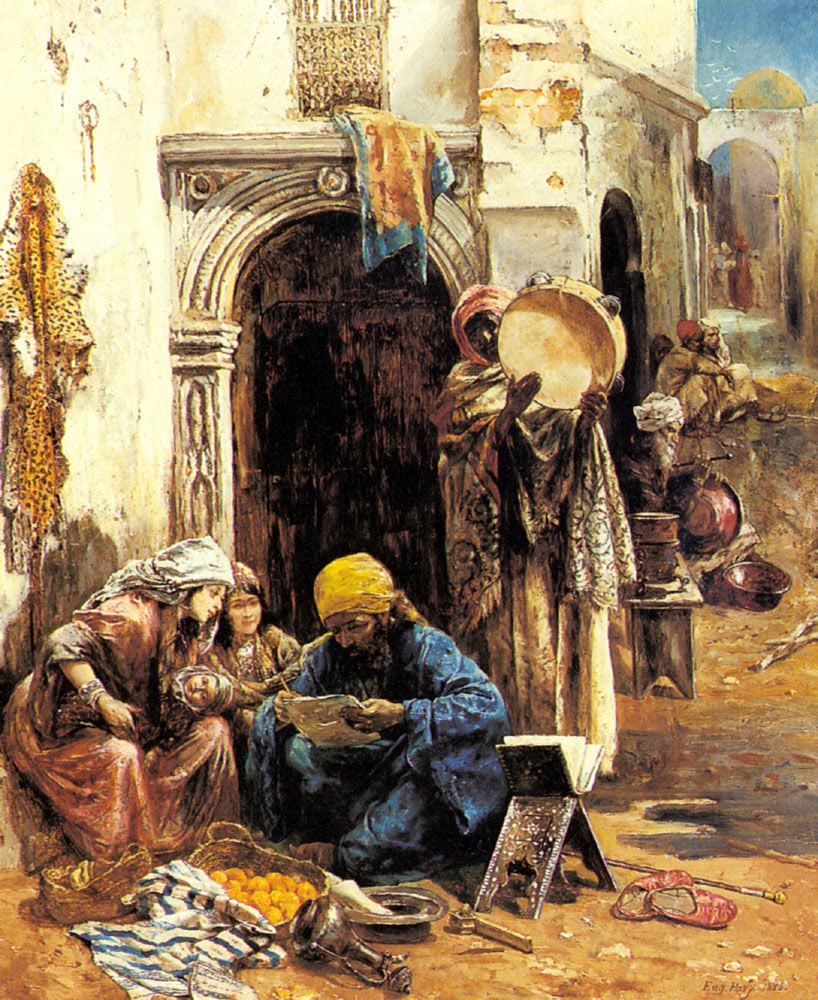 An excerpt from :
No Peace, No Peace Plans, No Price for Peace
 (A Short Guide for Those Obsessed with Peace) 
[…] In Middle Eastern bazaar diplomacy, agreements are kept not because they are signed but because they are imposed. Besides, in the bazaar of the Arab-Israeli conflict, the two sides are not discussing the same merchandize. The Israelis wish to acquire peace based on the Arab-Muslim acceptance of Israel as a Jewish state. The objective of the Arabs is to annihilate the Jewish state, replace it with an Arab state, and get rid of the Jews.
To achieve their goal, the Arabs took to the battlefield and to the bazaar diplomacy. The most important rule in the bazaar is that if the vendor knows that you desire to purchase a certain piece of merchandize, he will raise its price. The merchandize in question is "peace" and the Arabs give the impression that they actually have this merchandize and inflate its price, when in truth they do not have it at all.
This is the wisdom of the bazaar, if you are clever enough you can sell nothing at a price. The Arabs sell words, they sign agreements, and they trade with vague promises, but are sure to receive generous down payments from eager buyers. In the bazaar only a foolish buyer pays for something he has never seen.
There is another rule in the market as well as across the negotiating table: the side that first presents his terms is bound to loose; the other side builds his next move using the open cards of his opponent as the starting point.