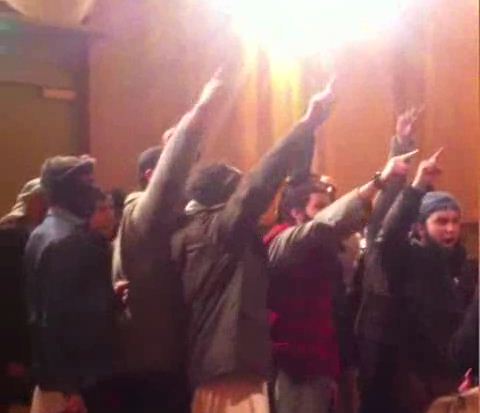 Muslim Radicals Want to Continue Creating Disturbances
badnewsfromthenetherlands: Abu Hamza, of the radical Muslim group Sharia4Holland told the Spits Daily that his organization wants to continue creating disturbances, similar to the one where they disrupted a debate in which Parliamentarian Tofik Dibi (Green Left) and the author Irshad Manji participated.
The debaters were spit at and eggs were thrown at them. Hamza expressed his sympathy for Al Qaeda and said that the radical Muslim Mohammed Bouyeri who killed mediamaker Theo van Gogh was justified in his actions, as van Gogh had insulted Allah. Hamza said that his organization was still small, but through Twitter and the distribution of flyers, they were looking for more members.
The Christian Democrats Party wants the same laws used against soccer hooligans to be applied against Muslim radicals also. In this way, they can be prohibited from entering meetings, their range of movement can be limited and they can be forced to visit police stations regularly.