All I can say is how can a group that names itself "Sharia4Holland" not be understood as a radical group from the very beginning? KGS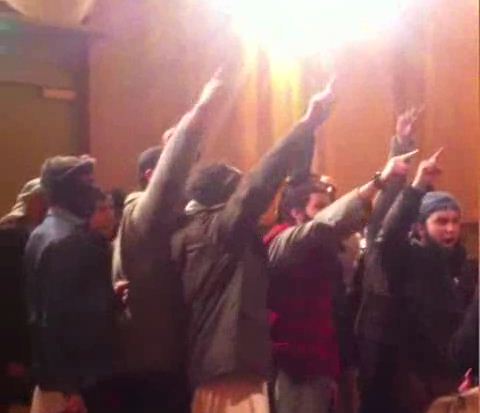 NOTE: I suppose that the Sharia4Holland group are now "really really radical". The TT covered it all here and here.
Secret Service Worried about Radical Muslim Group
BadNewsFromTheNetherlands: The Dutch Intelligence Service, AIVD is worried about the rapid radicalization of the Muslim group "Sharia4Holland." The AIVD remarked that the group appears increasingly in public and hands out flyers on the street.
This group is held responsible for the disturbance in an Amsterdam meeting where Parliamentarian Tofik Dibi, (Green Left) had eggs thrown at him. Radical slogans were also shouted. Various parliamentarians of the Labor Party, the Christian Democrats and the Liberals have criticized the group. The Freedom Party wants the group to be prohibited.