What do you expect would happen in a situation where Spain bends over backwards to accommodate every Muslim whim and grievance? The Spanish have been busy trying to cater to their every need, and now the Moroccans believe that they can incite their countrymen in Spain to effect its domestic policies. They're (Moroccan immigrants) sending home part of their social benefit money no doubt, so the Moroccan government has something to lose if the local Barcelona government inflicts some cuts. KGS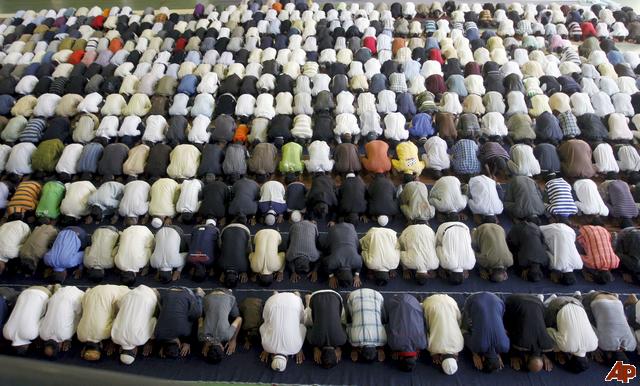 Is New Moroccan Government Inciting Muslims in Spain?
by Soeren Kern
December 8, 2011 at 5:00 am
HUDSON:NY: Some 3,000 Muslim immigrants took to the streets in near Barcelona to protest recent cuts in social welfare benefits.
The protest, which took place on December 5 in the industrial city of Terrassa, about 30 kilometers from Barcelona, was organized and attended by Moroccan immigrants.
The size and spontaneity of the demonstration caught local officials by surprise — they had been expecting no more than 300 demonstrators — and reflects the growing assertiveness of Muslim immigrants in the northeastern region of Catalonia.
The protest could confirm the fears of Spanish intelligence agencies that the new Islamist government in Morocco may attempt to incite Moroccan immigrants in Spain to organize demonstrations, in an effort to force Spain's new conservative prime minister, who takes office on December 22, to resolve a series of longstanding disputes between the two countries.
The starting point for the demonstration was the heavily Muslim neighborhood of Ca N'Anglada, which is located in downtown Terrassa. The demonstrators then made their way through the city center to the municipal social security office.