The thing is, these Euocrats couldn't care less what Farage says.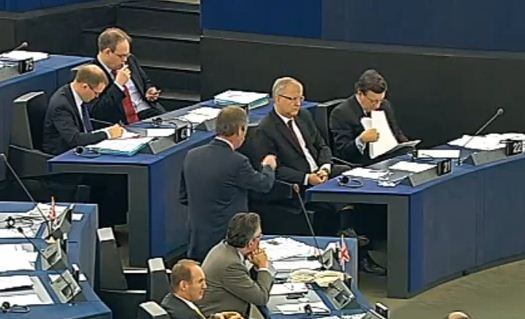 The EU Commission is full of corruptocrats, starting with Portugal's Manuel Barroso, Finland's Olli Rehn and Belgium's Van Rompuy. All are unelected, all are at fault for the current mess the EU is in, and all of these "geniuses" believe that they can claw their way back out of the hole through our pocketbooks. KGS
NOTE: The unelected Rehn is steaming in the video (seated next to the unelected maoist), he's never berated in this way publicly in Finland. If only he were, but he won't be, and neither will the fecal headed media ever dare to challenge him with heavy handed questioning.