CHEERS!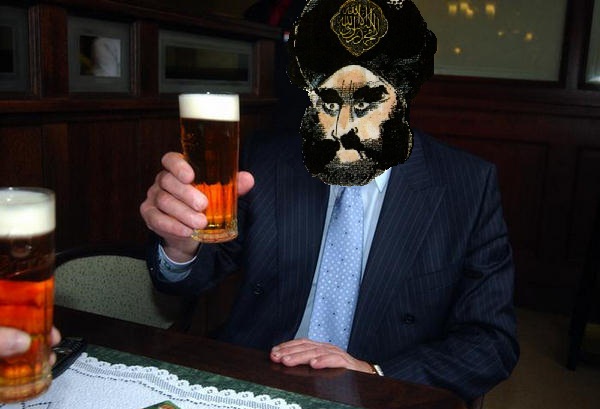 No, not really, it's the other way around, but one can't be blamed for wanting to change the bad news once in awhile. KGS
H/T: Baron Bodissey
Makespace Architects gets approval for converting Camberwell pub into mosque
Published: 18-Nov-2011
Bethnal Green-based practice Makespace Architects has received a green light for execution of the last phase of a £400,000 ($631,204) project involving transformation of a 1960s public house in Camberwell, London, UK to a mosque.
Work involves creation of a third storey in the building, a circulation staircase serving as a liaison between all levels, and a front extension covering three floors. The revamped structure will refrain from creation of motifs which usually form a part of traditional Islamic structures including arches, domes as well as minarets.