Yes, the HuffPo author really said the Koran is against slavery.
Koran: 33:50 – "Prophet, We have made lawful to you the wives to whom you have granted dowries and the slave girls whom God has given you as booty."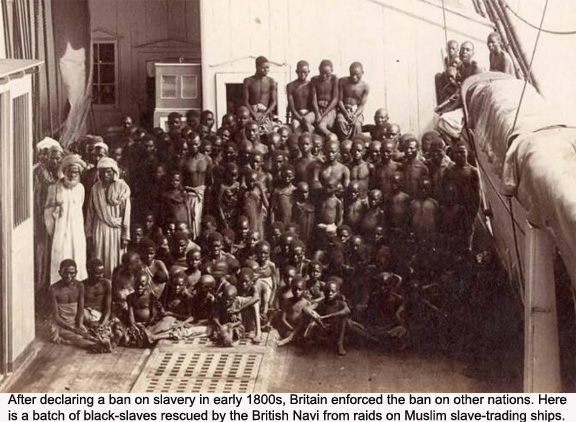 First, here's a comment from the article in question that nails it:
Well here is the root of your problem: "The Quran declared that slaves had rights and that masters had a responsibility to protect them" That's great and all….for the 7th century. But the quran also says you cant forbid anything that is permitted.­……That is why as late as the 1960s there were slave caravans taking captured black people from Central Africa to Arabia, and is still a real problem in Mauritania and Sudan, while even the general supervisor­s of al Azhar wont prohibit it from sharia. Religion cant abolish slavery because your prophets were cavemen who never outright forbid it, and why post enlightenment secular humanism wins again.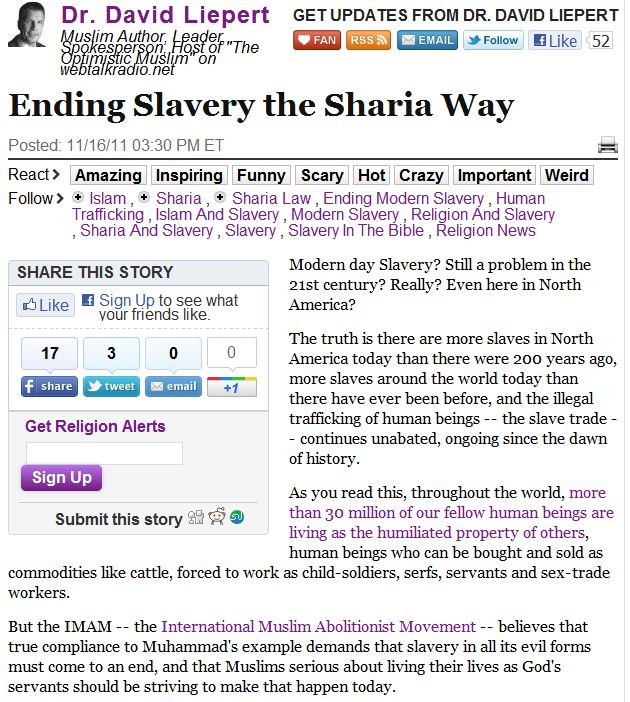 The Tundra Tabloids' Steaming Pile Award goes to David Liepert for his continued efforts to confuse the non-Muslim about the real aspects of the mohammedan ideology. A real A-hole of a guy.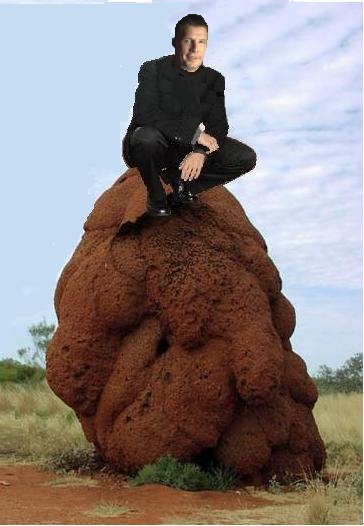 For more on Islam and slavery, go here to The Religion of Peace.
H/T: Scottish Infidel