Lying crybabies.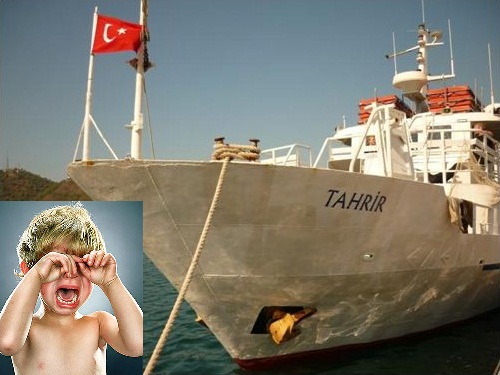 What do you expect from a bunch of lefty screwballs who believe that they were on a "great adventure". Their mentality was of a bunch spoiled kids who knew they faced no danger whatsoever, and after their little adventure ended, were forced to pay for their fair home.
That they had to wait a bit, some 24-36 hrs in detention until a flight was found for them (on their dime) was of their own doing, they alone should bear the costs of their return, but the thinking of spoiled brats is a bit different from that of mature adults. KGS
From the kitty litter box:

More here.
H/T: Vlad