Gee, the scumbag narcissist Unabomber admirer might have a point after all. KGS
H/T: CM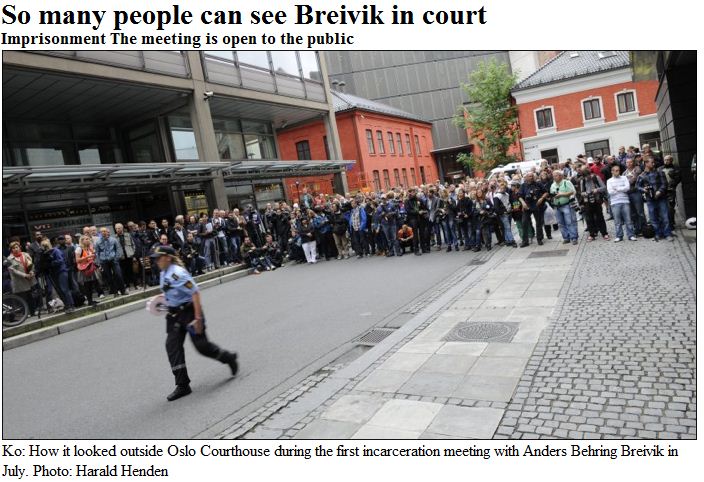 – Breivik believes he can be shot in the courtroom
AFTENPOSTEN: Anders Behring Breivik believes it is possible that he may be shot during Monday's prison meeting, according to his lawyer, Geir Lippestad.
For the first time since the terrorist attacks on 22 July, Breivik on Monday will explain himself in front of the victims, their families and the press during an open detention meeting in the Oslo District Court.
Breivik's lawyer told TV 2 that the mass murderer thinks there is a risk that he will not be living after the incarceration meeting.
– There is a percentage indicating how likely it is that he come out alive through this detention hearing and a subsequent trial. But he expresses no fear, says Lippestad. . (© AP)