Commie sham and scam. What else can be expected from people who believe that they have a right to your pocketbook? A couple of clean up crews whisking away the littered park would be more than enough in getting rid of these idiots. KGS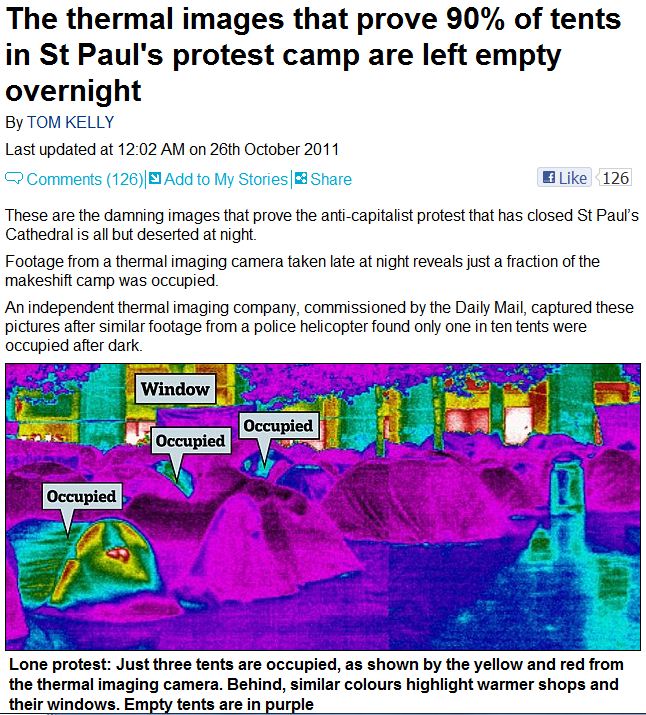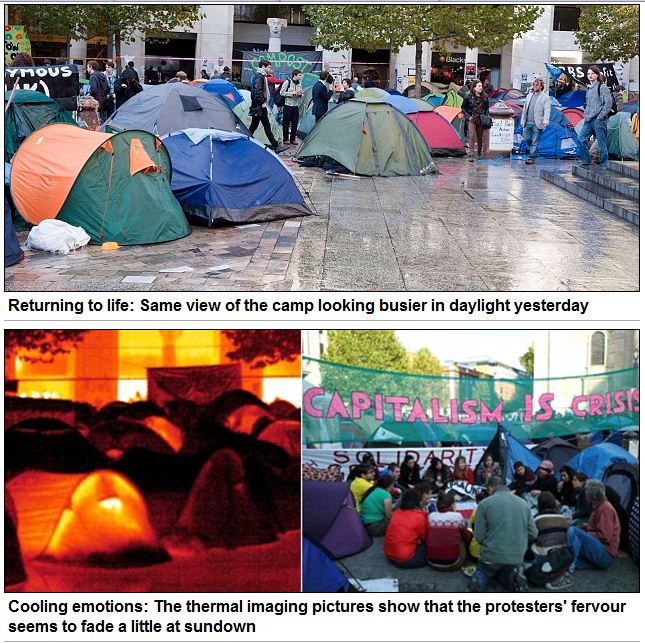 In these shots, taken late on Monday night, the presence of body heat from humans is represented by yellow and red inside the tents. The tents that are coloured purple indicate they are colder and thus empty. The buildings behind are also yellow and red because of the higher temperatures inside.
The images suggest the vast majority of the demonstrators who gather around the cathedral to denounce capitalism during the day go home or to a hotel to stay warm at night.
But despite being an almost entirely part time protest, the activists last week forced St Paul's to shut for the first time since the Blitz, and the cathedral appears unlikely to reopen for months.