If indeed that is the case, the Israeli government will have to live with what comes afterward. The TT is however very happy for the Schalit family. KGS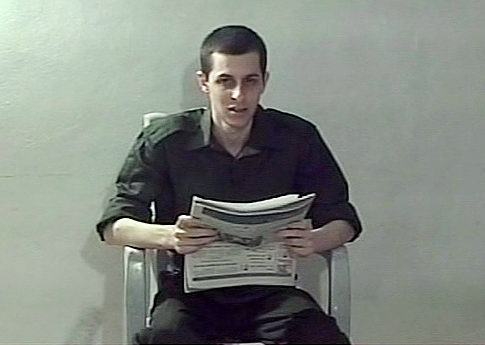 Israel to release 1,000 Palestinian prisoners including Marwan Barghouti
Deal will reportedly include release of most notorious Palestinian terrorists, including former head of the Fatah Tanzim Marwan Barghouti; 450 prisoners would be freed as Shalit would be released in 1st phase while remaining 550 would be freed upon Shalit's return home.
PM: We will bring Gilad Schalit home to his family
By JPOST.COM STAFF
10/11/2011 20:57
In a press conference Tuesday night, Prime Minister Binyamin Netanyahu said Israel will bring Gilad Schalit home to his family.Netanyahu said that he was presenting the final prisoner-swap deal to the Cabinet on Tuesday, following rigorous negotiations with the Palestinians.
"There was great tension in bringing Schalit home…and maintaining the security of Israeli citizens," Netanyahu said of the talks.