Ok, he just said don't let it stop the elections, but it's almost the same thing. Even though a close election date favors the more highly structured Muslim Brotherhood. Sounds like Obama and his administration are still firing on half a cylinder. KGS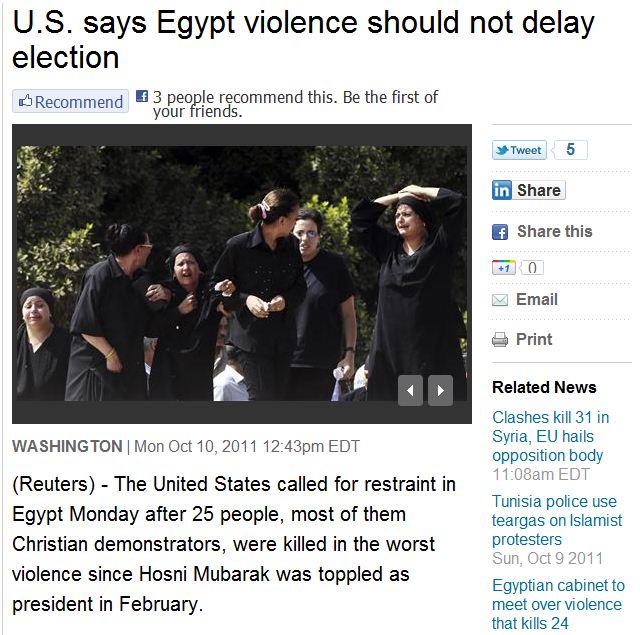 White House spokesman Jay Carney said the United States "stands with the Egyptian people" and believes the rights of minorities, including the Copts, must be respected as Egypt moves toward democracy.
"These tragic events should not stand in the way of timely elections and a continued transition to democracy that is peaceful, just and inclusive," Carney said in a statement.
Christians, who make up 10 percent of Egypt's roughly 80 million people, took to the streets after blaming Muslim radicals for partially demolishing a church in Aswan province last week.
At least 25 people were killed when Egyptian troops crushed the protest. Some of the demonstrators said agitators sparked violence that prompted the heavy-handed military response.
The violence has come before parliamentary elections on November 28, the first vote since the military took over. Tensions between Christians and Muslims have increased since the popular uprising that ousted Mubarak.