What it really does is to smash the cultural elites' carefully created meme that the EDL is nothing but a bunch of racist bigots. We all know that it's not true, having met Tommy Robinson myself, the TT knows for a fact that he's an all inclusive guy. KGS
Southend councillor suspended for EDL links
by PHIL HARRISON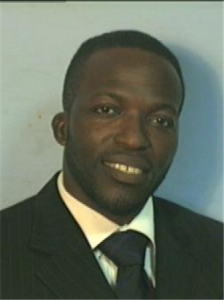 The Enquirer: A SOUTHEND councillor has been suspended from the Tory party after receiving praise for his support of an English Defence League (EDL) march in London.
Cllr Blaine Robin, ward councillor for Kursaal Ward, was suspended from the Conservative Party on Thursday as they launched an internal investigation into his links with the controversial protest group.
A video on video-sharing website YouTube appears to show EDL leader Tommy Robinson pointing out Cllr Robin in the crowd at a meeting in Southend earlier this year.
Between chants of 'EDL, EDL, EDL', Mr Robinson says: "I am proud that the first politician I have ever met who actually represents his constituents is a man outside, a black man, who is a local politician in Southend. It's even greater to see that he has heard the free message of the English Defence League, not the distorted media attempt."
The EDL is a far right protest group who have gained infamy in recent years after a number of protests turned violent – including a recent rally against Islamic extremism in Tower Hamlets last month that saw 60 arrests.