This is the end result of socialism, pure tomfoolery. It didn't work in the Soviet Union, nor in China, N.Korea nor in Cuba. The only reason why the statist is allowed to remain in power is solely by the carrots it dangles in front of greedy eyes.  KGS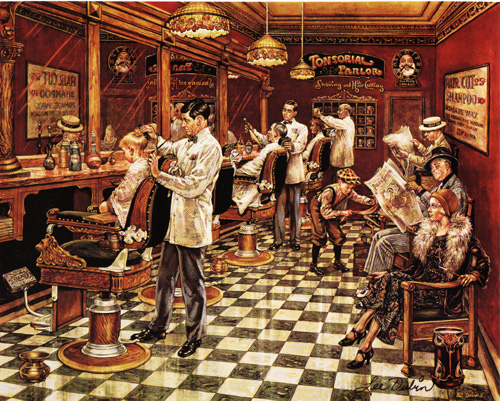 Have a haircut and qualify for benefits! Lax rules that let jobseekers get the dole without applying for work
Last updated at 11:07 PM on 29th September 2011
Thousands of unemployed people are being allowed to claim Jobseeker's Allowance despite doing little more towards looking for a job than having their hair cut.
Dole claimants are supposed to prove they are looking for work by carrying out two pieces of 'job search' activity a week.
But a report shows welfare laws are so lax that simply enquiring about a position – rather than going as far as applying – counts. And in some areas, just looking in a newspaper for jobs or having a haircut to look presentable at interview is acceptable.