Oh and his buddy, the US ambassador to Finland, Bruce Oreck, who paid the Obama campaign 0ver $500 000 dollars to his campaign and to other functions involving Obama and then given the ambassadorship as a reward, is rubbing elbows there as well. The TT would have loved to stand there with a sign telling Gore to take his GW and shove it, but I have better things to do. KGS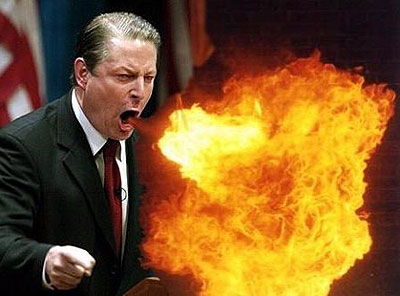 Al Gore speaks and dines in Jyväskylä
YLE: Nobel Prize winner and former US vice president Al Gore addressed a business seminar in the south-central Finnish town of Jyväskylä on Friday. His talk focused on environmental issues and sustainability in the corporate world.
He also took part in a VIP-only dinner on Friday evening. In 2007, Gore won an Oscar award for his role in Davis Guggenheim's climate-change documentary film An Inconvenient Truth.
The Finnish Entrepreneurs' Association is hosting the sold-out two-day event, which also featured former prime minister Esko Aho and philosophy professor Pekka Himanen on Friday.
Saturday's speakers include presidential contender Sauli Niinistö, former Nokia executive Anssi Vanjoki, US Ambassador Bruce Oreck and entrepreneurship trainer Jari Sarasvuo.