Place them in orange jumpsuits, kindly apologize to the new Republican president for the past Finnish government's condemnation of GITMO, and ask for them to be transfered there for special intense discussions. KGS
Suspects in aiding and abetting terrorism stay in custody
Police to say more on Tuesday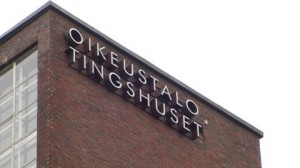 YLE:
Helsinki District Court decided on Friday to continue the remand of a man and a woman suspected of financing terrorism.
The two have been imprisoned for two weeks. Friday's decision allows officials to keep them in custody for another two weeks.
Police suspect that both of them have provided financial support for a terrorist organisation, and the man is also suspected of having recruited on behalf of a terrorist group. The alleged acts are said to have taken place between the summer of 2010 and the spring of this year.
Police have not disclosed the nationality of the suspects, but Helsingin Sanomat has been informed that they are of Somali background.
The head of the investigation, Detective Chief Inspector Kaj-Erik Björkqvist would not comment on the case after the remand hearing that took place behind closed doors. He said that the police will be ready to say more about the case on Tuesday.
The lawyers of the suspects were also quiet, because of a police gag order. Jarkko Jaatela, the defence lawyer of the male suspect, nevertheless said that his client wants to be released.
"He has taken this very hard. He is a family man who lives in Finland", Jaatela said in the lobby of the courthouse.