A socialist is a socialist even when fried in butter. KGS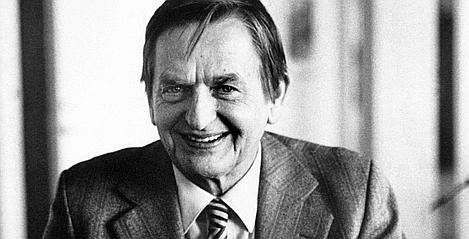 Olof Palme Former PM of Sweden Wanted to Work with KGB instead of the CIA, according to former head of security and counterintelligence!
Head of Security Speaks out
SVD.SE: Olof Frånstedt, Head of the Security Service counter-intelligence for a decade, up until 1978, gives an interview in the latest issue of Focus. Much of it concerns about Olaf Palme and Franstedt really speaks out.
"He interfered with our daily work. He was driven by political pathos, and it harmed our ability to do our job. "
"I did not trust him because he tried to get us to stop cooperating with the CIA and start cooperation with the KGB. A head of state, who says things like that is either caught in the Russian web or at least moving within their sphere of influence. "
But Palme did want to keep an eye on communists on the domestic level. "During the miners' strike in Malmfälten 1969, for example, I wrote out the information he wanted on the communists who were involved myself."
– One cannot help but be curious about to the memoirs Frånstedt is working on.
H/T and translation: Frank Kitman