Kurt Westergaard vindicated.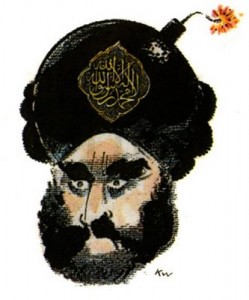 ART IMITATES LIFE IMITATES ART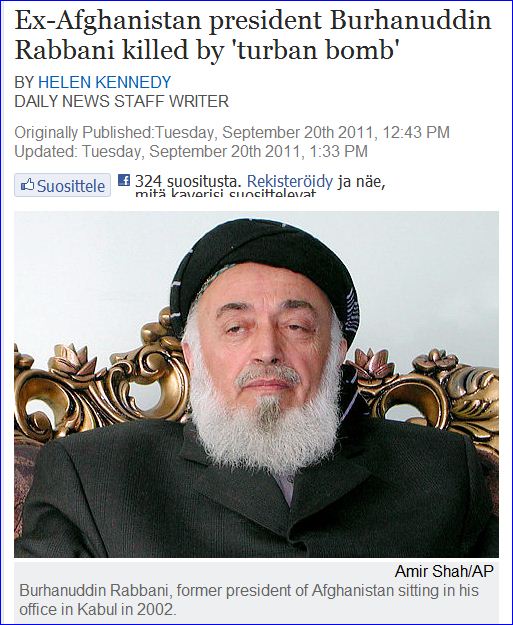 The former president of Afghanistan – a major figure who was leading peace talks aimed at ending the war – was killed in his home Tuesday by a suicide attacker wearing an exploding turban.

Burhanuddin Rabbani died when he hugged his assassin, who triggered the bomb, officials said.

The slaying threatened to destroy fragile hopes of ending the Afghan war with a negotiated settlement.

President Obama, who had a previously scheduled meeting with Afghan President Hamid Karzai at the Waldorf Hotel soon after the news broke vowed the "senseless act of violence" would not derail plans to end the war.