The Tundra Tabloids also believes that the in-the-Arab-pocket Scandinavian states -of Norway and Sweden (and Finland's former president, Martti Ahtisaari) – are making a disastrous mistake as well. It's a bone headed move that will end in disaster, with an immediate upsurge in violence coming from the Arabs' side.
Those in the West who are calling for this unilateral move are going to have blood on their hands, they're only interested in shaking up the status quo for the sake of shaking it up, not that it will result in anything positive.
Trashing UNSCR 242 is not the answer, the borders are to be determined through negotiations by both parties, and since the Arabs are no where near being interested in ending the conflict, the only option is to wait until they come to their senses.
Bringing a state into being for a people not interested in actual peace with its neighbor is only a recipe for total disaster. KGS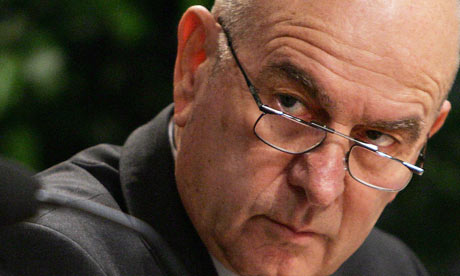 Vilnai: Palestinian UN statehood bid a 'huge mistake'
By YAAKOV KATZ
09/14/2011 11:35
Talkbacks (28)
The Palestinians are making a "huge mistake" by moving forward with plans to unilaterally declare statehood at the United Nations next week, Home Front Defense Minister Matan Vilnai said on Wednesday.Vilnai said that diplomatic efforts to stop the Palestinian Authority's plans were continuing around the world and that PA President Mahmoud Abbas and Prime Minister Salam Fayyad were at odds over the plan. Fayyad is understood to be opposed to the declaration at the UN.
"There is no question that something will happen with September although no one knows what it will be," Vilnai said following a briefing to reporters. "There are disagreements between Abu Mazen [Abbas] and Fayyad and there are continued diplomatic efforts to stop them. The Palestinians are making a huge mistake and they know it."