It couldn't have been scripted any better. You warn people day in and day out that traditional Islam (of which the majority of the Muslim world adheres to) is anti-West, anti-liberal, and definitely anti-anyone who isn't a straight observant Muslim male, and some just shrugs their shoulders, stick their fingers in their ears and call you a bigot. Well welcome to reality.
NOTE: The same goes for the Queers for Palestine morons, who would be beaten and/or murdered on sight if caught parading their stuff in Ramallah or Gaza City.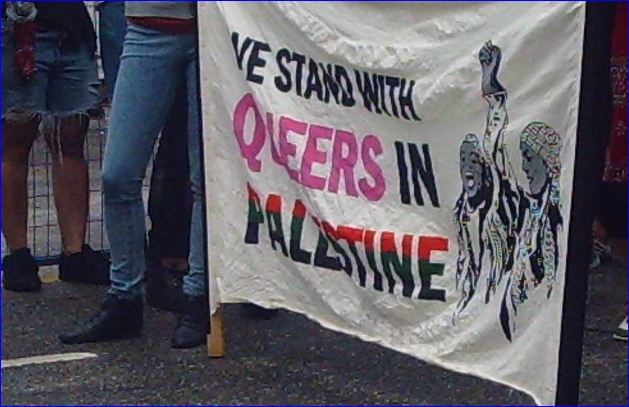 QUESTION: How much you want to bet that these two guys will think twice about going into a Muslim no-go sharia compliant zone in the future?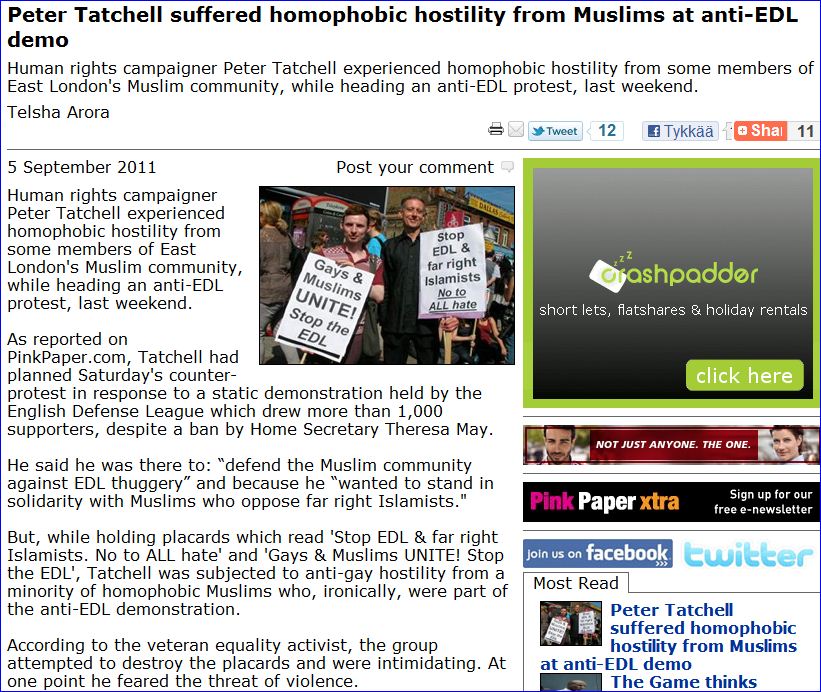 Speaking to PinkPaper.com, Tatchell said: "I was surrounded several times throughout the day by angry Muslim youths who ordered me: 'You must remove this placard…You can't walk here with these words…We don't allow gays in this area…Gays are not permitted here…We don't have gays in Tower Hamlets'. When I suggested that LGBT Muslims must also be defended against the EDL, I was told: "Gays can't be Muslims…We will never accept them (LGBT Muslims)…They can't come around here…We won't allow it."
VIA: TROP