PC filters: Islam and the Palestinians have nothing to do with this attack, in spite of the attacker being a Palestinian Muslim shouting allahu akbar. KGS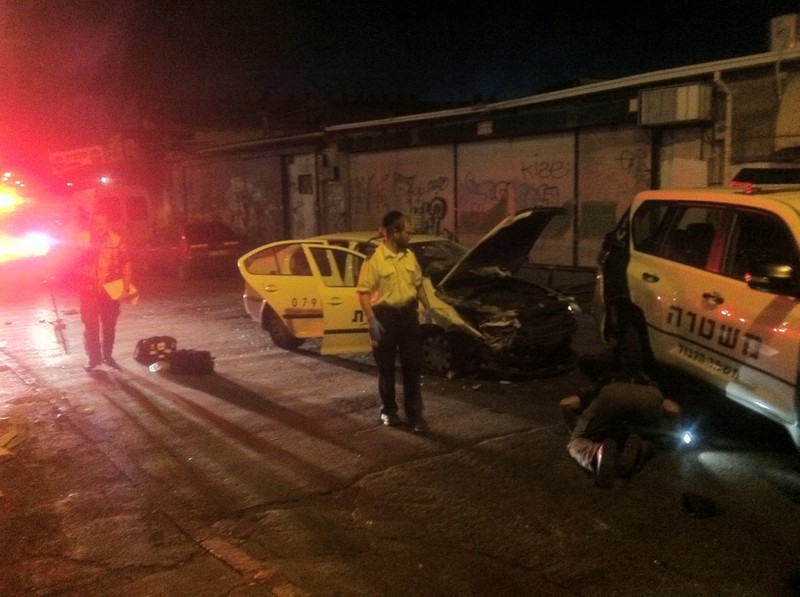 7 injured in terror attack outside south Tel Aviv nightclub
By YAAKOV LAPPIN
08/29/2011 02:45
Police: Nablus resident commandeers cab, rams Border Police road block, gets out, screams "Allah Akbar" begins stabbing people; police officers, security guard among injured.
Seven people were injured in south Tel Aviv early Monday morning, when a terrorist from the West Bank carjacked a taxi and rammed it into a police road block protecting a Tel Aviv nightclub, before going on a stabbing spree.
Police said the terrorist, a 20-year-old Nablus resident, entered a taxi near the beginning of Salameh Street, and carjacked the driver, stabbing him in the hand. He then drove for approximately a kilometer down Salameh Street towards the Haoman 17 nightclub, which was filled with high school children at an end-of-summer party. At the time of the attack, almost all of the teenagers were inside the club.