What a piece of crap of a human being. KGS
Girl of 17 plied white teenagers with vodka then forced them into sex with gangs of Asian men
By CHRIS GREENWOOD and JAYA NARAIN
Last updated at 1:19 AM on 3rd August 2011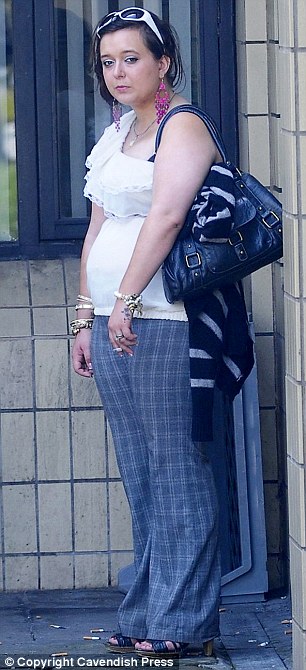 Guilty: Stephanie Knight sobbed as she was found guilty of conspiracy to rape
A young woman lured two white teenage girls to be raped by three Asian men with the promise of a night out.
Stephanie Knight, then 17, told the pair they were going clubbing but instead plied them with vodka and drugs before forcing them to have sex with 'her boys'.
After persuading them into her car she was heard to say 'got them' over her mobile phone as they travelled to a derelict house.
The two 16-year-old victims were then subjected to an appalling ordeal in which both were threatened and subjected to vile sex attacks.
The case is the latest featuring Asian sex attackers who preyed on vulnerable young white girls. A damning report published recently revealed one in four men accused of street grooming young girls for sex is Asian.
Politicians and police have repeatedly clashed over how best to tackle what some suspect is a potentially incendiary hidden crime wave.
Jack Straw, former home secretary, has accused some Pakistani men in Britain of seeing white girls as 'easy meat' for sexual abuse.
Knight, now aged 19, sobbed as she was convicted of conspiracy to rape at Burnley Crown Court yesterday.
At the time she was in council care and had taken the victims to a supermarket car park where they drank vodka and coke and smoked drugs in December 2009.
One girl later said she was 'feeling smashed' and the other said that on a scale of one to ten of drunkenness she rated a ten.