This is good for Greek-Israel relations. They would no doubt be upset if Israel was allowing Turks a safe harbor for launching a regatta with the aim of delegitimizing the Greek state so they can appeal to world opinion for the handing over of Cyprus. KGS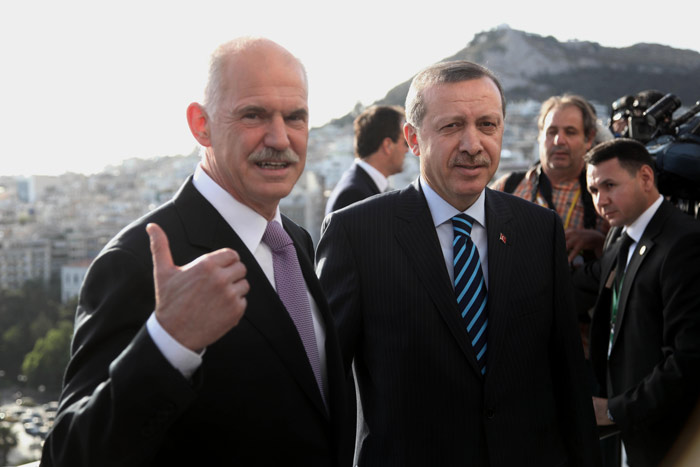 Greece: Vessels Heading To Gaza Strip Barred
July 1, 2011
Greece will implement a ban that bars vessels from leaving Greek ports for the Gaza Strip, AP reported July 1. U.S. protesters on a vessel bound for the Gaza Strip were escorted back to shore after sailing without permission from the port of Perama near Athens. Authorities chased after the protesters in inflatable speedboats and asked them to turn around due to safety concerns.
The protesters said they did not feel safe in port because they feared their vessels would be sabotaged. The Greek Civil Protection Ministriy said coast guard authorities have been ordered to enforce the ban and the broader area of the eastern Mediterranean will be monitored electronically to track the movements of ships allegedly participating in the flotilla. An Israeli military spokeswoman said a nephew of Khaled Mashal, Hamas political director in Damascus, was an organizer of the flotilla. The spokeswoman said the nephew is active in the Islamic militant Hamas movement and other groups.
H/T: Vlad , The Elder of Ziyon, and HuffPo
UPDATE: It gets better, the Greeks have arrested the ship's captain!
Greek authorities have arrested the captain of a boat that was to be part of a Gaza-bound flotilla trying to deliver humanitarian aid to the Palestinian territory, officials said Saturday.

The 60-year-old captain, whose name was not released by authorities, was being held at Piraeus police headquarters and will remain there until a court hearing Tuesday.

Greece's coast guard said the captain of the "Audacity of Hope" faces charges of trying to leave port without permission and of endangering the lives of the boat's passengers. The latter charge is a felony