They shouldn't have EVER signed the Lisbon Treaty, now they only have themselves to blame. Did they really think that the federalists in the ultra-nationalist EU movement were going to sit idly by with all that power handed over to them by the member states?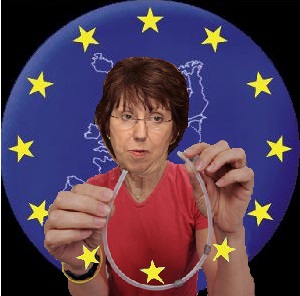 Catheter Ashton, the fake EU foreign minister once more sticking her hands into delicate areas where she shouldn't be allowed. KGS
NOTE: Remember folks, these are unelected officials who have been appointed by unelected officials to carry out policies on our behalf that we have nothing to say about.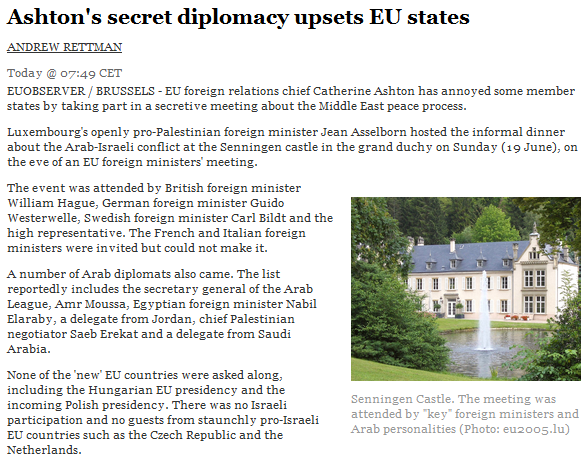 H/T: Fjordman