Let the rich Arabs fund em. KGS
Libyan rebels blame West for lack of cash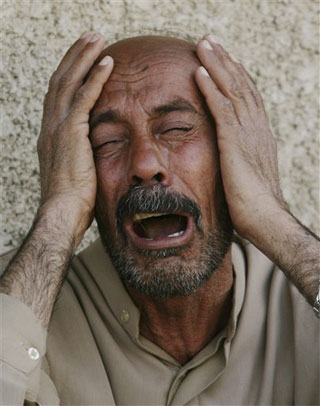 BENGHAZI, Libya (Reuters) – Rebels waging a drawn-out war to oust Libyan leader Muammar Gaddafi have run out of money, their oil chief said on Saturday, and he accused the West of failing to keep its promises of urgent financial aid.
His comments came as cracks were appearing in the NATO alliance over its 3-month bombing campaign against Gaddafi, with some allies showing mission fatigue and the United States accusing some European allies of failing to pull their weight.
The rebels have made several gains in the past few weeks, but remain far from seizing their ultimate prize — Gaddafi's powerbase of Tripoli and its hinterland — despite air support from the world's most powerful military alliance.
"We are running out of everything. It's a complete failure. Either they (Western nations) don't understand or they don't care. Nothing has materialized yet. And I really mean nothing," rebel oil chief Ali Tarhouni said in an interview with Reuters.
At least eight rebels were killed in fighting near the northwestern town of Nalut, a rebel source said, as insurgents sought to press an advance into Gaddafi's heartland that has proven slow despite weeks of NATO air strikes on their behalf.