The ideology of pedophilia.
Remember folks, this takes place in the birthplace of the founding of Islam, if anyone understands the mohammedan creed better, it's the mustards entrusted with the safeguarding of the shrines of Islam. Of course the mere telling of this fact in courtroom will not save the defendant from prosecution, because in this day and age of Leftism on steroids, truth is not a defense. KGS
H/T Kumitonttu
THE SAUDI NOOSE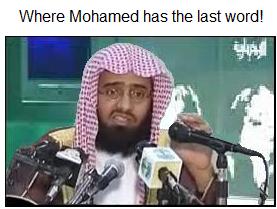 TSN:Thanks to all the infidel petrol dollars that allows us to continue in the way of the prophet.
FROM CHILD BRIDE TO SEX SLAVE: HOW MAURITANIAN GIRLS ARE TRAFFICKED INTO SAUDI ARABIA
An excerpt from the Aftenposten released document:
Mint El Moctar stressed that once they arrive in Saudi Arabia, these child brides become sex slaves to their husbands. She explained that pre-pubescent girls are highly prized by Saudi men but, once they reach puberty or become pregnant, they are of no further interest to their husbands. According to Mint El Moctar, the girls are then repudiated and thrown into the streets. Without a support network, they have no choice but to become prostitutes.
The document is posted online here.