The 'Arab Spring' in Yemen is going the way of Syria with government troops cracking down on dissent. KGS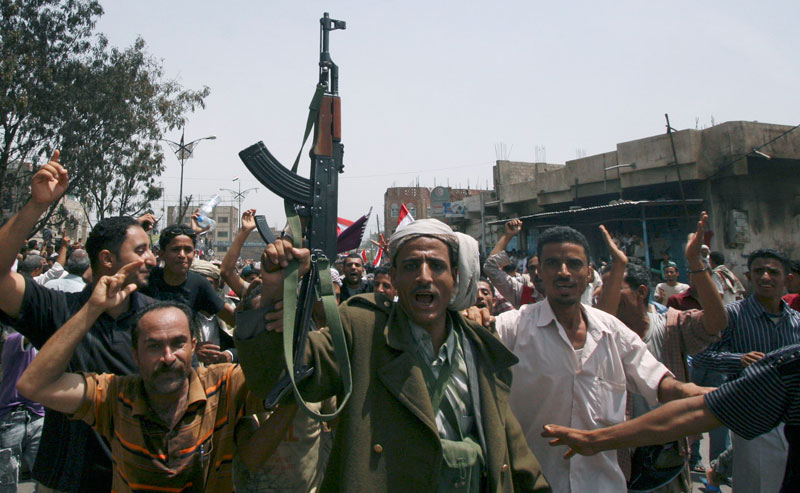 Six killed as violence returns to Sanaa
Power vacuum arises as Saleh gets medical treatment in Saudi
Violence threatened Yemen's capital with a return to chaos Monday — at least six opposition forces reported killed — after a day of jubilation had gripped Sanaa with the departure of President Ali Abdullah Saleh, who underwent surgery in Saudi Arabia for wounds he suffered in a rocket attack on his compound.
The situation in Yemen threatened to unravel further with Saleh's absence. A deep power vacuum has arisen after three months of largely peaceful protests seeking his ouster turned violent in the last two weeks. Powerful opposition tribal figures took up arms in a bid to end the president's nearly 33 years in power.
Saleh flew to Saudi Arabia for surgery shortly after its King Abdullah brokered a cease-fire late Saturday. The truce held for just hours.
In the latest violence, the office of powerful opposition tribal leader Sheik Sadeq Al Ahmar said three of his supporters were shot dead in the tense Hassaba neighborhood in the north of the capital. The district is headquarters for Al Ahmar's tribal operation.