Of course the Hezbollah nazi leader Nasrallah agrees with the infiltrators' aims, it's what the Arabs have been wanting to do ever since Jews began to be represented in stronger numbers in the land. A total eradication/dhimmification of the Jew,  has always been in their game book.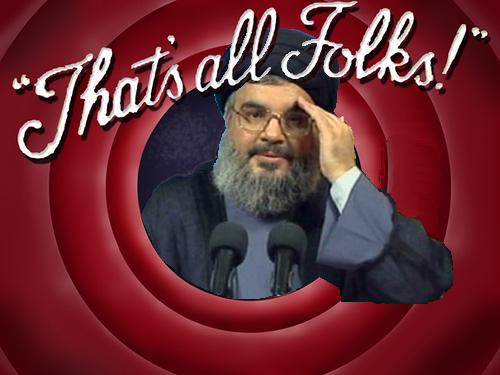 Nasrallah, Hamas come condone "Naksa" border marches
Hezbollah Secretary General Sayyed Hassan Nasrallah and Hamas both condoned the Syrian protesters who attempted to breach the border with Israel on "Naksa Day," saying that demonstrators in the "occupied Syrian Golan formed a clear picture of the aims of the [Syrian] nation," Lebanese news channel Al-Manar reported.
Speaking at a conference called "Imam Khameini the Intellectual," Nasrallah said that the protests clearly show "the efforts of the US administration to hijack the Arab revolutions," criticizing what he sees as the US government's hypocrisy when it comes to Middle Eastern reform movements.
"This event proves Washington's commitment to Israel's absolute security, the same Washington that speaks to us about human rights and freedoms," Nasrallah added.