There's a tape of an Obama address to an event honoring this A-hole professor that's being sat on by the LA Times, they shelved the story because it places Obama in a negative light. Like the TT has been saying for years, Obama is pals with some seriously nefarious characters. KGS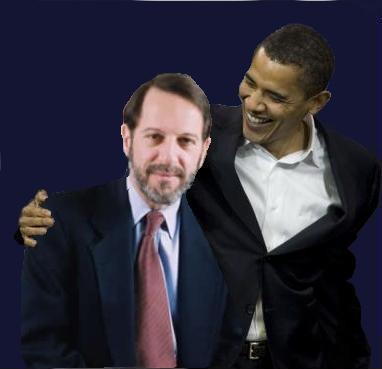 OBAMA: THANKS KHALIDI OL'PAL
Obama Inspired Ship to Join IHH Gaza Flotilla
A ship flying US colors and carrying 34 passengers is set to joint this year's Gaza-bound, IHH-sponsored "Freedom Flotilla 2" in June, the New York Times reported.
So-called "peace activists" on the first IHH flotilla in May 2010 ambushed Israeli naval commandos who boarded the ship in accordance with international law, attempted to take them captive, and seriously injuring several. The commandos were forced to kill nine aggressors in order to rescue their imperiled comrades.
This year's American vessel, named The Audacity of Hope after US President Barack Obama's best-selling book, is being organized by an American group called "US Boat to Gaza."
Obama links to the Audacity do not end there, however. Prof. Rashid Khalidi, director of the Middle East Institute at Columbia University's School of International and Public Affairs, and a friend from Obama's time in Chicago, is among the supporters of an appeal launched by the group last week.