It never was a question of his going to be liked, his approach was one of failure before it even began to be implemented. KGS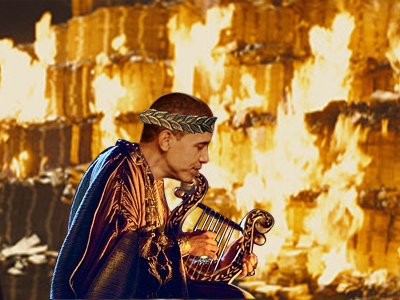 The People Have Voted and Barack Obama Is NOT The Next "Muslim Idol"
This article is published on PajamasMedia.
By Barry Rubin
Wow. How can anybody continue to spout nonsense about how President Barack Obama's policies and endless attempts to make Muslims and Arabs love America in light of this new Pew poll.
Here are the findings. The analyses following the numbers are mine:
1. Are you favorable toward Obama?
Jordan, 13 percent; down 12 points since he took office. The Muslim Brotherhood and Palestinians (there's an overlap) hate him and the "East Bankers," that is the non-Palestinians don't trust him to support the continued existence of the monarchy.
Turkey; 10 percent; down 4 points. This reflects the efforts of the Islamist government to incite massive anti-Americanism despite the fact that Obama never criticizes and only praises the regime.
Pakistan; 11 percent, down 5 points. This is, of course, despite billions in aid he has given even though Pakistan has sponsored terrorism against India while helping al-Qaida leaders escape capture.
Lebanon; 49 percent, down 6 points. The relatively high figure here no doubt expresses the hope of Sunni Muslims, Christians, and Druze who oppose Syria and Hizballah that Obama would help them. He hasn't and won't.
Egypt; 20 percent, down 7 points. Despite his helping them to overthrow their government that was allied to the United States, there's no gratitude. The Muslim Brotherhood is about four times more popular than Obama and it stands for jihad against America. (Its leaders say so even if the American media and "experts" ignore it.)
Palestinians, 18 percent, up 3 points, which is not very impressive given all his efforts and tilt toward them.