All Maerica and Israel needs to do, is to just say no to Obama and his hard Leftism. KGS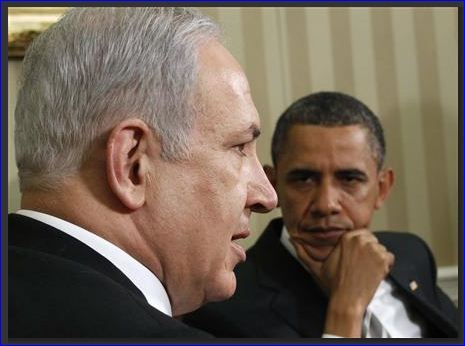 H/T: Dennis Mitzner; an excerpt from Dan Friedman
"Miraculously, early indications are that Mr. Netanyahu is finally in touch with his inner Jabotinsky, having delivered a stinging public rebuke upon meeting the president on Friday. It was less a responsa than a lesson in Jewish history and Jewish pride. About the President's plans for the Jewish state, Netanyahu said flatly, "it ain't gonna happen." That  left Mr. Obama back on his heels and struggling to regain his balance."
What Would Jabotinsky Do?
By DAN FRIEDMAN, Special to the Sun | May 23, 2011
It's strange that a man who needs no introduction should need an introduction. But such has been the fear and loathing for Ze'ev (Vladimir) Jabotinsky by the Jewish socialists who founded Israel — and ruled unopposed for decades — that they have almost succeeded in obscuring his name.
Born at Odessa in 1880, Jabotinsky witnessed the Kishinev pogroms of 1903. From that point on he devoted his time and prodigious talents to Zionism and protecting Jews. At great personal risk, he spent the late 1930s traveling across Eastern Europe and warning the seminal Jewish communities there of the "all-consuming lava" that would soon destroy them. Pleading for them to get out and seek refuge in their homeland in  Zion. "Eliminate the diaspora or the diaspora will surely eliminate you."
For the most part, he was ignored — until it was too late, and the British closed the door.
Jabotinsky is the archetype of a great Jewish patriot. His was the greatest political mind the Jews have produced since the biblical era. Greater even than Herzl because only Jabotinky's ideology came to terms with the Arabs as a proud people, and warned of the stubborn intransigence and resistance that would be met upon our arrival, and that we still see today.