YOU THINK?!
Double face-palm moment. KGS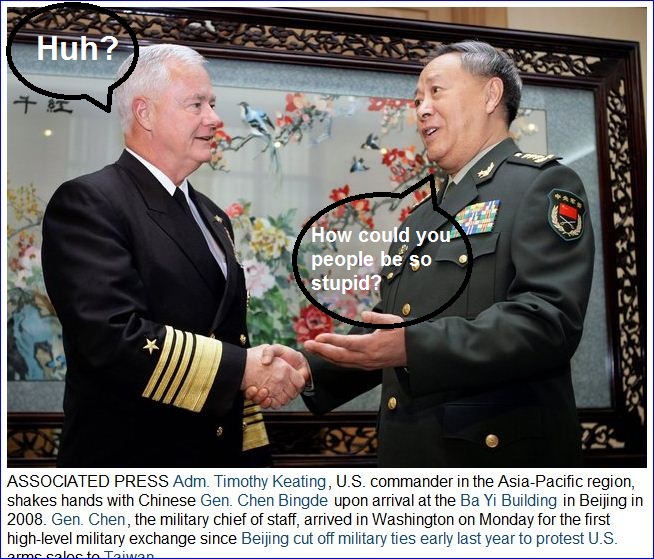 Chinese to view sensitive U.S. sites
Lawmaker sees law violation
China's top military leader and a group of officers are set to visit sensitive U.S. military bases this week, in exchanges that defense and congressional officials say run counter to a 2000 law designed to limit such exchanges from bolstering Beijing's arms buildup.
Chinese Gen. Chen Bingde, the military chief of staff, arrived in Washington on Monday for the first high-level military exchange since Beijing cut off military ties early last year to protest U.S. arms sales to Taiwan.
One source of concern, according to defense officials, is Gen. Chen's planned visit to Nellis Air Force Base in Nevada, where the military conducts regular combat exercises, including one with cyberwarfare elements known as "Red Flag."
Rep. Dana Rohrabacher, California Republican and chairman of the House Foreign Affairs subcommittee on investigations, said visits like those by Gen. Chen violate the limits set by Congress in a 2000 defense authorization law when they involve advanced U.S. weapons or military activities.
H/T: Vlad