But he had Finland's former president Martti Ahtisaari with him, that should have counted for something, right? It was pure amateur hour, as the Tundra Tabloids predicted back when it first came to light. The Obama administration however, is throwing some serious rocks in their glass house with this one, Hillary has absolutely no room to point fingers, not even at the laughable "Elders".  KGS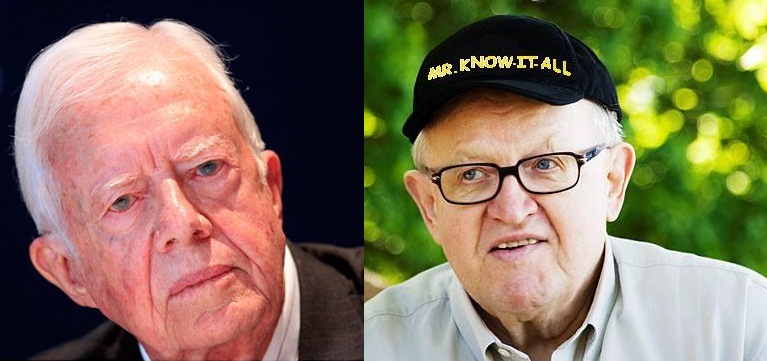 M.Ahtisaari: Aw gee Hillary, was it something we said?
NOTE: The TT couldn't think of a more self praising, self promoting, arrogant sounding title than "The Elders". Only a bunch of Leftist morons could come up with that one.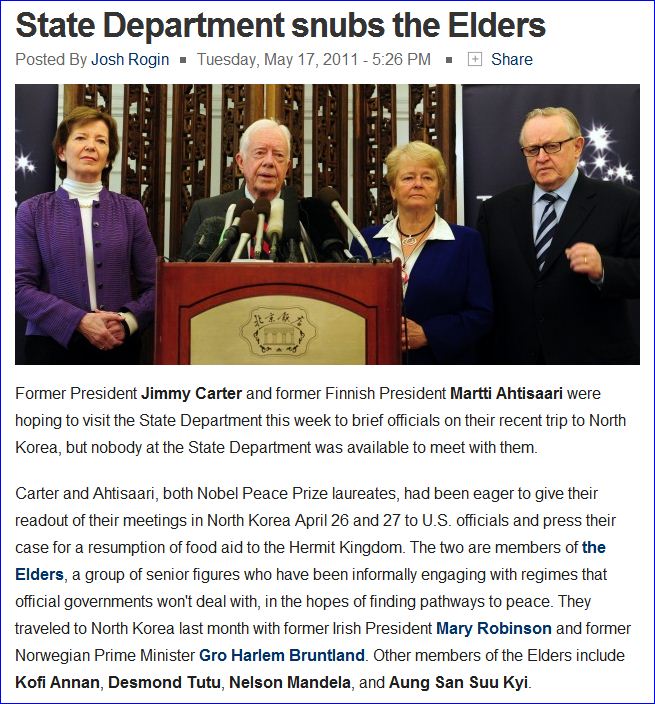 NOTE: That's how bad of a farce trip it was, not even the novices in the White House want anything to do with the novices called "The Elders". Morons calling other morons, moronic. Now that's bad.