Brazen "in-your-face Islam": Give the mussulman an inch, and they take a mohammedan mile. They'll take advantage of the multicultural airheads as much as possible. What's the Aussie breaking point? Thankfully the Counterjihad has already raised its flag Down Under.
H/T: POTB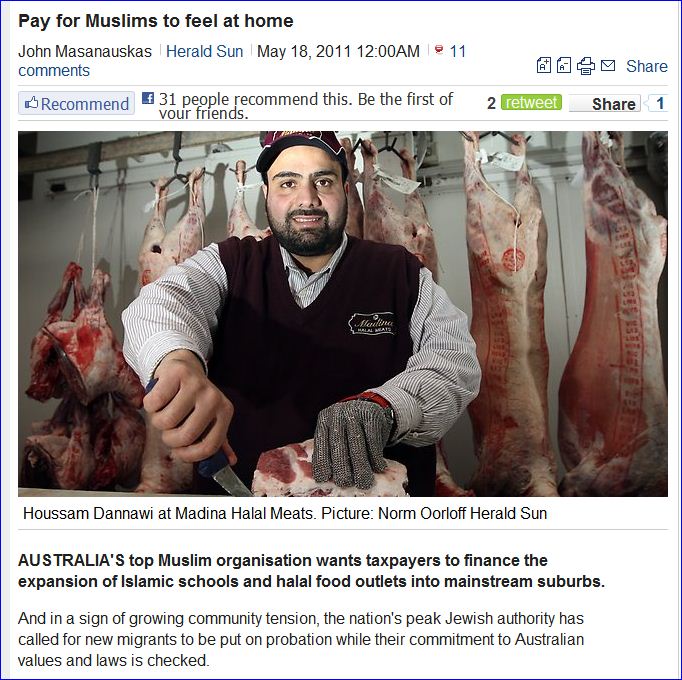 In a submission to a federal inquiry into multiculturalism, the Australian Federation of Islamic Councils said Muslims were forced to live in enclaves near Islamic schools, mosques and halal food outlets.
"The Government should invest in expanding services like halal and kosher meat and food outlets as well as faith-based schools," it said.
"If the Government and politicians cannot recognise this as essential, it should no longer accuse the Australian Muslim community of intentionally living in enclaves."
[…]
In a separate hearing, the Executive Council of Australian Jewry has told a Federal Parliament committee on migration that Australia must learn from the failed "anything goes" model of multiculturalism in Europe.
It wants migrants put on probation to enable a "confident assessment of their acceptance of Australian values and laws before granting full citizenship".