The report says they're from North Africa, so that means Mustard. KGS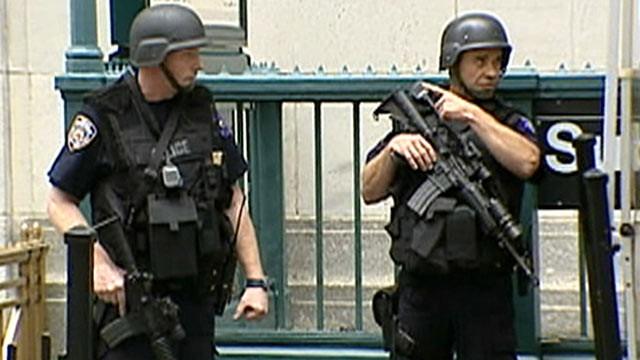 Two arrested in NYC synagogue attack plot sting
NEW YORK – Two men trying to buy weapons including AK 47s and hand grenades as part of a plot to attack Manhattan synagogues were arrested in New York City, averting a terror threat, law enforcement sources said.
This is the 13th plot thwarted against the city since the Sept. 11.
The men were arrested last night in Midtown Manhattan as part of a police operation that had begun prior to Osama bin Laden's death and was not a result of any retaliatory plan, sources said.
While the suspects talked about attacking synagogues in Manhattan no specific synagogue had been targeted.
They will be charged under the New York state's anti-terror laws and will appear in court today.
Federal prosecutors are aware of the case but declined to charge them under federal terrorism laws.
The two men, at least one of whom was a muslim of North African descent, had already obtained some guns and were trying to buy more more, as well as a grenade.
Their attempts were detected by investigators with the NYPD's Intelligence Division, who moved in to set up a sting.
One of the men, in his 20s, lives in Queens. That man was apparently going to sell drugs to buy the guns. He has prior arrests, including for drug possession.
Mayor Bloomberg and Police Commissioner Ray Kelly are expected to discuss the arrests this afternoon at City Hall.
ABC News
H/T: Vlad