The forgot to mention their greatest modern achievement, having one of their sone, a Marxist student leader, José Manuel Durão Barroso, former leader of the underground Maoist MRPP (Reorganising Movement of the Proletariat Party, elected as the presient of the EU Commission.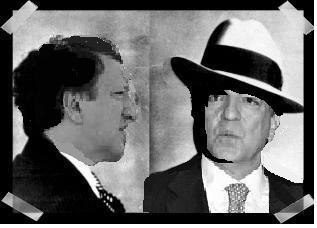 Barroso, the Maoist (former?) always busy making offers that others can't refuse.
NICE TRY YOU BUNCH OF MARXISTS!
UPDATE: DISSENTING VOICES FROM PORTUGAL WARNS FINLAND NOT TO LOAN ANY MONEY TO THE PRESENT GOVERNMENT!!!