IT'S ANOTHER SLAP AT BUSH
Lets see here, Obama refuses to release picture of dead Bin-Laden, using the argument that it will inflame the "Muslim street", but he's more than willing to release pics of Muslim prisoner abuse by US soldiers.  There are some mighty big gaping holes in the logic of this inept administration. KGS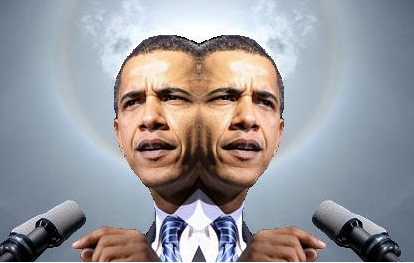 "Barack Obama to release up to 2,000 photographs of prisoner abuse "
President Barack Obama is to release up to 2,000 photographs of alleged abuse at American prisons in Iraq and Afghanistan in a move which will reignite the scandal surrounding Abu Ghraib prison in 2004.
The decision to make public the images sought in a legal action by the American Civil Liberties Union comes amid a political firestorm over alleged torture of detainees under President George W. Bush.
Some of the photographs, which will be released before May 28, are said to show American service personnel humiliating prisoners, according to officials.