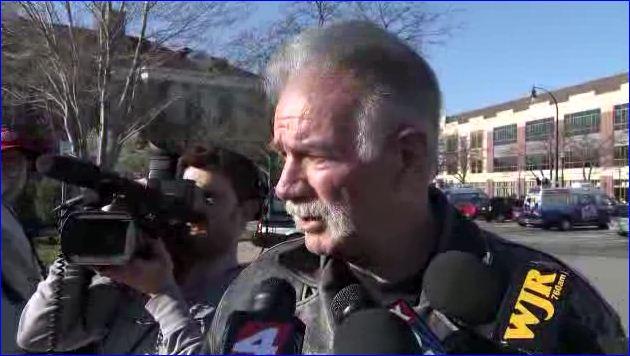 Terry Jones is proving a great point. The First Amendment safeguarding freedom of speech is only a passing notion if the Muslim community has any say in the matter. The people throwing shoes and bottles (the shoe throwing is so Middle Eastern) would have torn him to shreds if they cold have gotten a hold on him.
The Tundra Tabloids' respect for the man is increasing with every appearance he gives, whether its before the media or violent crowds. He's carefully worded, coherent and stays on track with his message. Sharia is not an option for the United States, and that fundamuslimism is is the scourge of the Islamic communities, and needs to be confronted.
That the "moderates" fail to convey the same message is telling in itself. KGS
NOTE: Click here for the whole report and video feeds.