Their Jew hatred is the glue that unites.
The only thing they agree with, is the murdering of Jews and destroying the Jewish state of Israel. The agreement between these two Islamofascist groups will not last for long. KGS
Alien vs. Predator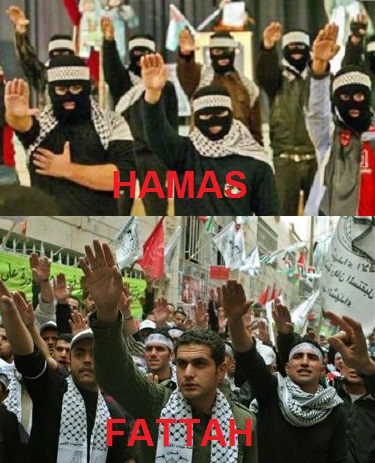 Gov't officials skeptical about Hamas-Fatah agreement
By JPOST.COM STAFF
04/28/2011 12:18
Barak says unity deal unlikely to reach its potential; Lieberman: Hamas-Fatah government will allow terrorists to roam free; Livni calls for renewed peace talks.
Israeli ministers and officials expressed skepticism on Thursday about the announced Hamas-Fatah unity government.
Defense Minister Ehud Barak said the agreement between the Palestinian factions has "dramatic potential" but it is doubtful that it will mature into a joint government.