This time around there won't be NATO interference, the Syrians are going to lay waste to the revolt, just mark my words. Things are about to get even more bloody. KGS
H/T: Fjordman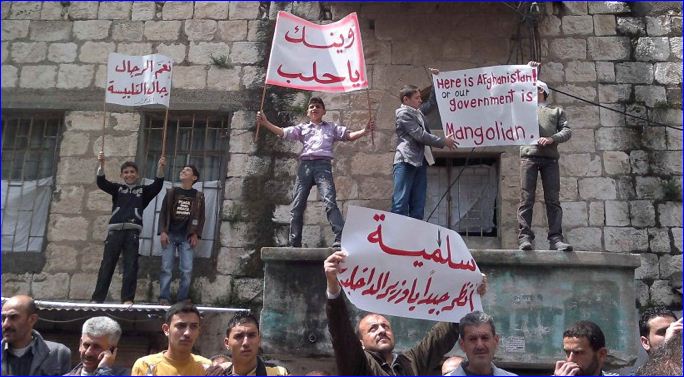 Assad's Regime Escalates Crackdown on Protesters
Syrian President Bashar Assad missed the opportunity to legitimize his rule with genuine reforms and is now fighting for survival. The authorities' crackdown on protests entered a new, even more brutal level on Monday as tanks rolled into Daraa. The whole region is looking on with concern as the country slides into chaos.
The images, as blurry and shaky as they are, can no longer be erased. They are mobile phone videos taken by demonstrators who, after 30 years of total silence, suddenly find themselves at war with their government. Two men can be seen lying on the ground while half a dozen troops beat them. Soldiers kick them with their boots while armed security forces patrol nearby.
These are images that most Syrians only know from Gaza or the West Bank (TT: Thanks to the corrupted international media), from Iraq and Afghanistan — not from the police state in which they grew up.