The Tundra Tabloids wonders whether these are the same bastards Euro police trained a few years back, or did they skip out on the law and order part of their training, and just focused honing their skill on the shooting range? More Euro money pissed down the drain. KGS
NOTE: These bastards just live to murder.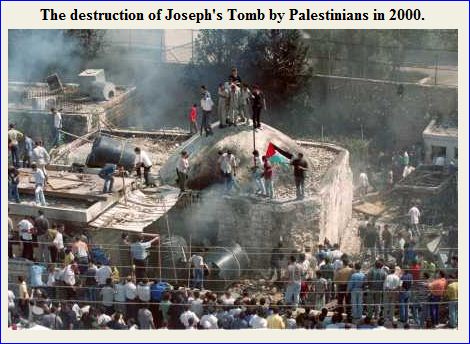 Israeli killed murdered, 2 wounded in West Bank
BY MATTI FRIEDMAN
ASSOCIATED PRESS
JERUSALEM — Palestinians shot and killed one Israeli and wounded two others early Sunday near Joseph's Tomb, a Jewish holy site inside the Palestinian city of Nablus, the Israeli military and rescue services said.
The circumstances of the shooting were not immediately clear. One man approximately 30 years old reached an Israeli base outside Nablus before dying of his wounds, the military and rescue services said.
Two others, approximately 20 and 17, reached a Jewish settlement nearby with bullet wounds and were rushed to hospital.
Jewish worshippers often enter Nablus with a military escort to pray at the small building traditionally identified as the tomb of the biblical patriarch, located inside a Palestinian-ruled area. Those visits are coordinated with Palestinian security forces. The Israelis' visit on Sunday, however, appeared not to have been coordinated with either side.
Israel's Army Radio reported that the worshippers identified the shooters as Palestinian policemen.