IT'S CALLED ISLAMIZATION.
This kind of development you could have set your watch to. It was just a matter of time when the enforcing of sharia by fundamuslims feeling 'uppity' begin to show their hand. Islam is a highly totalitarian ideology folks, and the sooner the fence sitters wake up to that reality the better. KGS
H/T: Scottish Infidel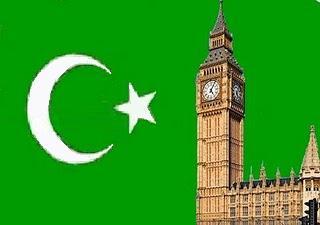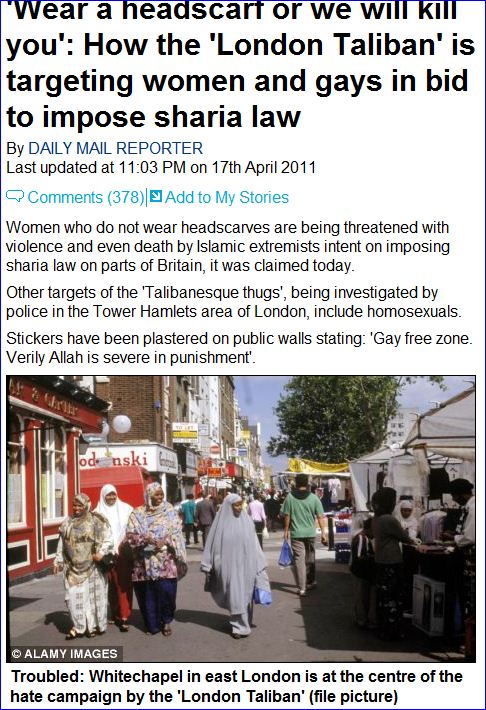 Posters for H&M which feature women in bikinis and a racy poster for a Bollywood film have been defaced.
It is believed Muslim extremists are behind a spate of attacks being investigated by police, according to the Sunday Times.
How they want to see women: 'Talibanesque thugs' have been threatening women including non-Muslims with violence for not wearing a headscarf
An Asian woman who works in a pharmacy in east London was told to dress more modestly and wear a veil or the shop would be boycotted.
When she went to the media to talk about the abuse she suffered, a man later entered the pharmacy and told her: 'If you keep doing these things, we are going to kill you'.
The 31-year-old, who is not a practising Muslim, said she has since been told to take holiday by the pharmacy owners and now fears she may lose her job.
She said: 'Why should I wear a hijab (headscarf) or burqa? I haven't done anything wrong.'