The Tundra Tabloids has the number of these Eurocrats, the bloodsuckers who live off the host of the European taxpayer, actually they're not to hard to figure out. The first clue here should be Pee Wee's labeling the boat people as immigrants, which denotes some kind of legality, when in actuality they're nothing more than migrants taking advantage of the Tunisian unrest to bee-line it to Europe. KGS
H/T: Fjordman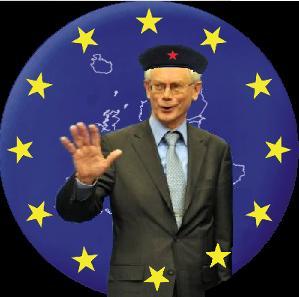 Pee Wee Herman von Rompuy: What's all the hubbub about boys?
'Don't exaggerate immigration danger': EU chief
EU-Business-PARIS – EU President Herman Van Rompuy warned member states on Sunday not to exaggerate the threat of a wave of immigration from North Africa and urged them to respect European free movement rules.
"Of course there's a risk of migration, but we must not exaggerate it," the former Belgian leader told interviewers from the news network TV5 Monde, global radio broadcaster RFI and French daily Le Monde.
NOTE: Park all of them around the weasel, and fake EU president's neighborhood, and see how fast Pee Wee Van Rompuy gets serious about border patrol.