It's all ruse folks, this charlatan is not interested in saving America, he wants to nose dive it into financial ruin. It's ludicrous to think that the man most responsible for ballooning the debt, more than any other president in US history, is suddenly a financial conservative. It's just not going to happen. KGS
From Breitbart:
Not even his own VP, Joe Biden, could be moved to passion by his speech: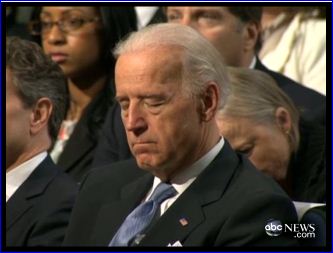 What a joke of an administration. 2012 cannot come soon enough.
UPDATE: More proof that the budget deal is a farce:
CBO Says Budget Deal Will Cut Spending by Only $352 Million