IN SPITE OF HAMAS' REFUSAL TO RECOGNIZE ISRAEL.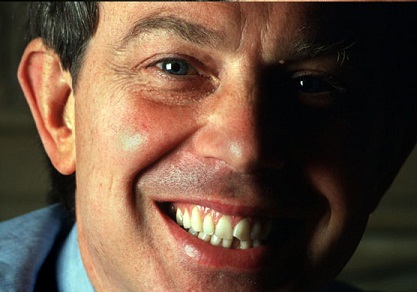 Carl in J'lem has the following:
Israel Radio reports (3:00 pm) that in a press conference with the Arab media on Monday, Middle East quartet envoy Tony Blair said that the quartet would work with a 'Palestinian' unity government if Hamas would renounce violence. Despite being asked twice by reporters, Blair did not say that the terror group must recognize Israel's right to exist. Israel Radio did not mention the third condition – the reporters may not have asked.
Well if that's the case, then the Quartet has set itself against the state of Israel. That's deal breaker if there ever was one. KGS